Following my previous post with the first part of sounds from vacations, here is the continuation.
Arriving to new places I always enjoy complexity of acoustics. Reverberation between wooden cottages, reverb in the forest, in gorges, sound in the open air mountains top is interesting by its own. I love software reverbs, but reality is far more complex and interesting.

Staying in the mountain village, few times I got up early to record morning atmospheres. Living for some time so close to the nature, I learned how different parts of the day sound. Crickets, bugs, birds and other animals have very apparent daily activity.
I hiked on the hill close to the village to record distant atmosphere. I enjoyed so much how this perspective sounded. Being sound editor I think it's very important, to experience acoustics and sounds by myself.


Here is the village at dawn:

Sitting few hundred meters away from the village I was amazed how asynchronous sounds are in the reality. It's always difficult decision to be real or to be "in sync" when cutting sounds for distant shots.
I did a lot of bugs life recordings. Often I recorded on two recorders: one with Neumann KMR 81 / KM 120 MS kit for wide shot and the second one was super close DPAs 4060 lying in the grass.
Morning meadow:


MS:

DPAs:

I did the same in the evening, recording distant village and crickets: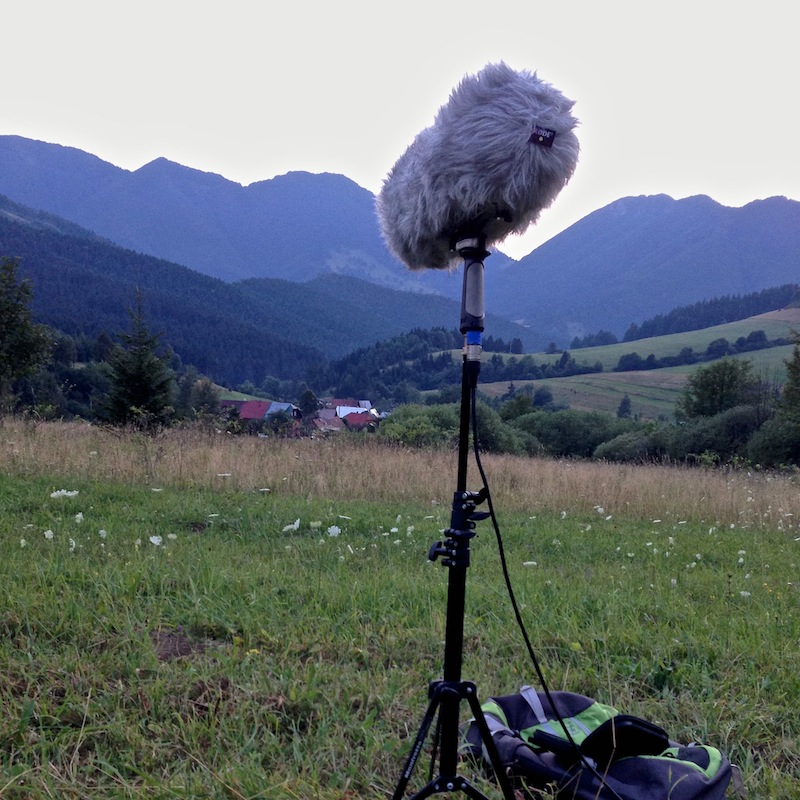 MS:

DPAs:
Second part of my vacations I spent in Polish Bieszczady mountains, which are I think the wildest part of the country. But even there during the day, every 20 minutes or so plane passes. Sign of times…
I took the recorder and DPAs almost everyday with me, getting some great atmospheres and bugs sounds.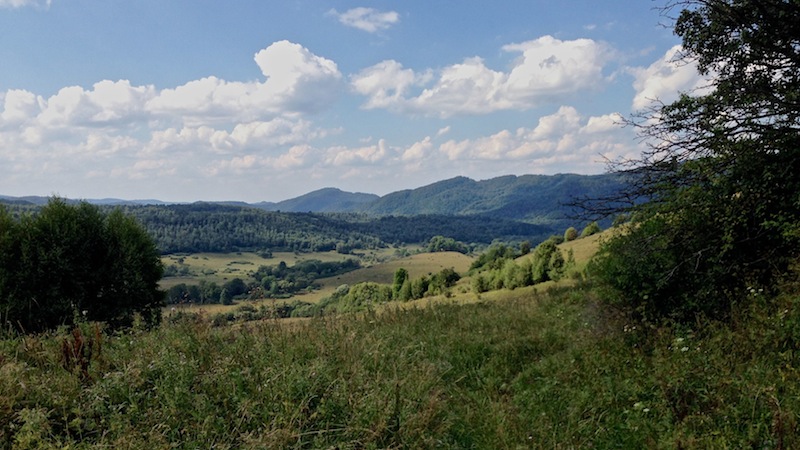 Natural mic stand: