This summer I had a great time, spending vacations on an island in Croatia. Being close to the sea and having my recording gear with me, couldn't end up different than recording it.
And the (sea) food out there was absolutely delicious…
Water is always very surprising sonically. Walking along the sea shore, which mostly was rocky, I found this great sound of water and air injecting between rocks, splashing and gurgling.

Later on I came back with my Sennheiser MKH 815 to record it. I found out there large variety of gurgles and bubbles. Using microphone foam came out to be a good idea for water protection, letting me to record very close at the same time. The splashes varied from soft to intense, some of them were also very funny sounding.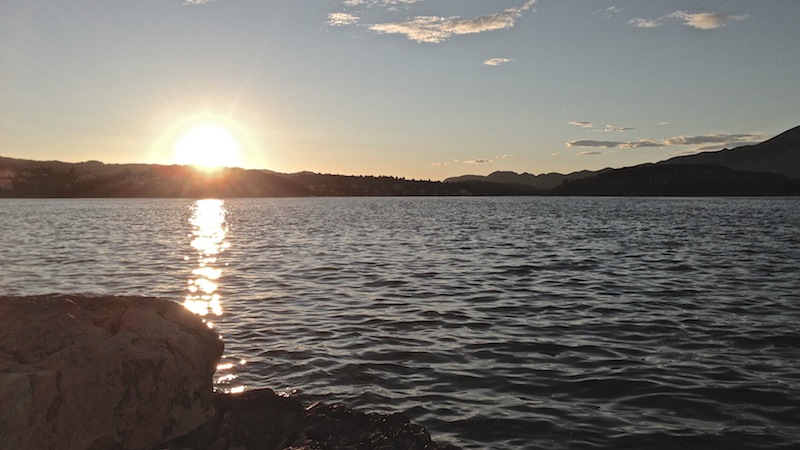 On the other day, I took my hydrophones and MKH 815 to record some under and over the surface perspectives. I was recording on Zoom H6. I really didn't want my Sound Devices recorder to get wet and the opportunity of recording 6 tracks at the same time looked promising.

It soon came out, that wading in water on sharp rocks holding a mic was a bit challenging.
Waves were so strong, that I couldn't hold hydrophones still in one place, not bumping on rocks. Below is a mix of H6 internal XY capsules and MKH 815, fading into a pair of JrF d-series hydrophones mixed with Aquarian Audio H2a (kind of LCR hydrophones setup).

The gurgles reminded me of a fountain I recorded some time ago visiting medieval palace garden.
I love finding and recording sounds with character.