Some time ago I was out in the mountains for a weekend having great time with my family. And my mics too.
Being very busy recently, supervising and designing sounds for a feature I didn't have much free time left, but here is what I managed to record then.
It was the first time when I took out my new mics – hydrophones and contact mics made by Jez Riley French.
I have Aquarian H2a hydrophone which I liked. It's a heavy duty mic, so I have tried it in rough conditions – recording in boiling water or freezing it. It always worked great. What is nice is that it's quite heavy so it's easy to dip it in rapid current streams.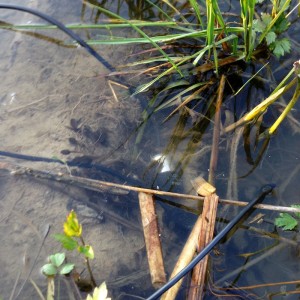 But I was shocked by the quality of sound of JrF hydrophones – they have wide frequency range and much less internal noise than H2a.
I was amazed with the sound of tadpoles – they sound like they would like to devour my mics. It could work nice for sound of piranhas.
Here are tadpoles in pond, recorded with both hydrophones: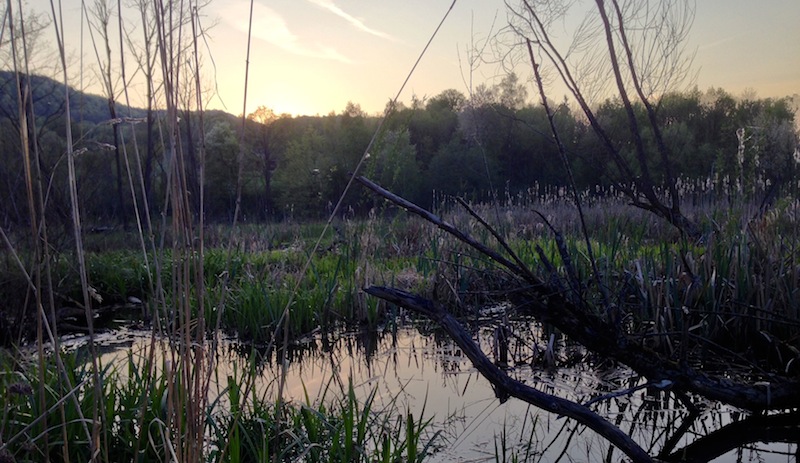 And another take with a pair of JrF hydrophones, much more intense:
And some samples of recordings in a mountain stream – I'm always fascinated with variety of sounds which I can get in one location with hydrophones, changing its position slightly: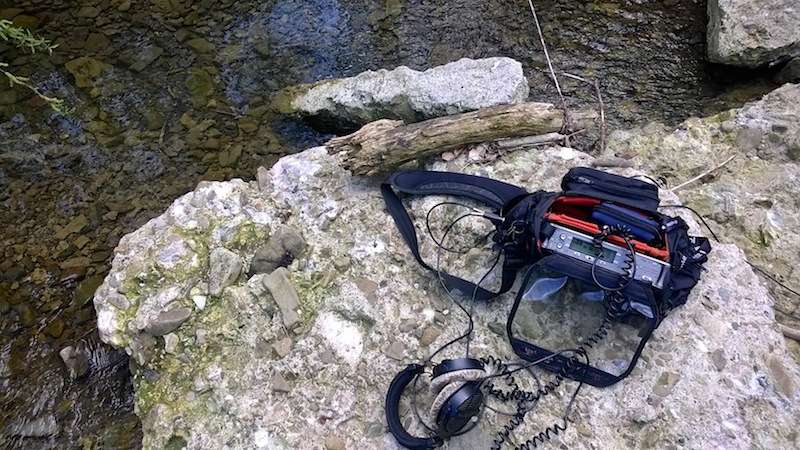 There is never enough birds in the library. Listening to the birds singing is totally relaxing experience for me. Plus I love recording sounds with natural reverb of places.
I left my Neumann MS rig on balcony, recording dawn chorus from 4am. It's stunning to listen how forest wakes up. And always something unexpected happens:
Later I found this beautifully singing cuckoo in the forest:
And Tawny Owl at night (it was very distant, so I had to use RX on it):
During the day I did comparison test between my trusty Sony PCM D50 (mics in wide position) and Zoom H6 (with MS capsule) recording thunders and rain. They sound quite similar, yet Sony sounds brighter.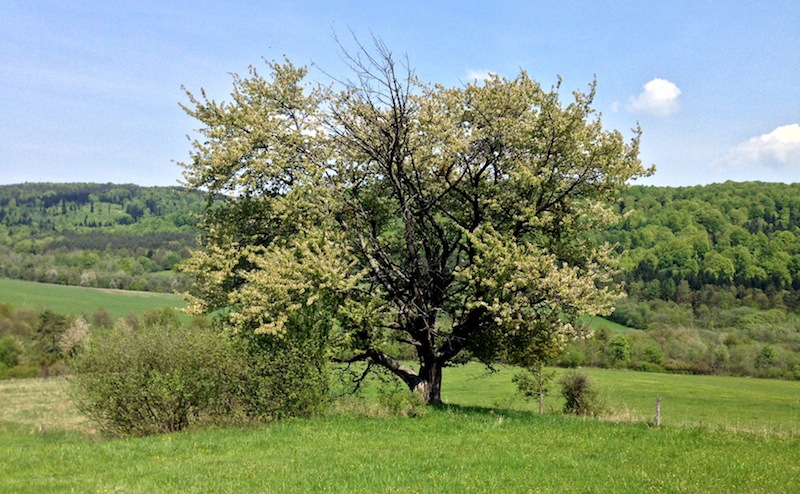 During the windy day I attached DPA 4060s to the tree branches to record super close perspective of leaves rustle. Being omni mics they record less wind rumble than cardioids making them good choice for this kind of recording.
As a bonus I recorded heating radiator hiss in a house we stayed with DPAs and a pair of JrF contact mics. Below are different takes of DPAs, JrFs and a mix of them.