So after Trams post, this one is also about the past.
Everyone older than 20-30 years, growing in Poland or any other country which was in communist block should be familiar with classic cars from that era. They had very distinct sound.
A year ago, working on a beautiful animated short Ziegenort I had to record one of them, one of the smallest car of that era – Fiat 126p. It appeared that it's not that easy to find it these days. During the recording session all my memories from the childhood came back.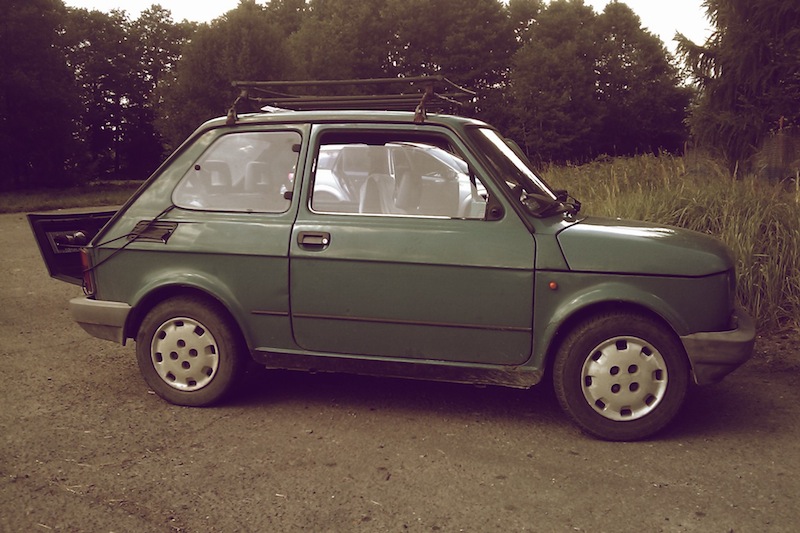 Its engine:

Not always working best:

Car doors (love that can resonance):

I realized than, I have to record those cars, since it will be harder and harder to get them.
After some research I found out, that there are still many fans of those cars. Last weekend I went to the Oldtimers Rally, which took place in Nowa Huta (literally means The New Steel Mill) – district of Krakow, built by the communists in the 50s. This place gave unique atmosphere to the event. I met there many super nice people, which love those cars. And of course many, many beautiful cars with a character hard to find in todays vehicles.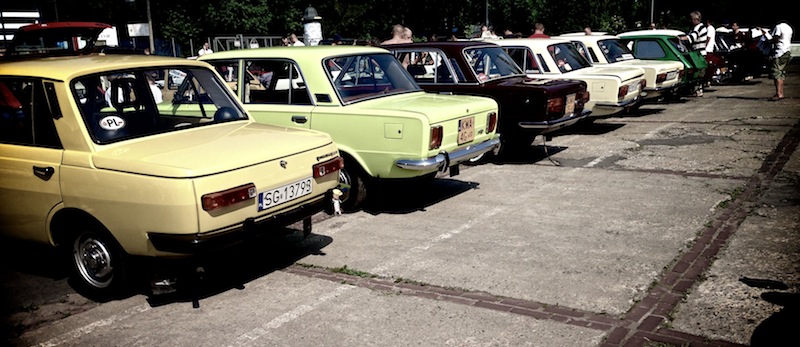 On big events, it's always hard to capture good and clean sounds. I decided to record panned passes first, doing voice ident on each take. And coming back home and listening to the sounds for the first time, I realized how it was important.
So here comes the beauties (in chronological order):
Velorex (very rare, three-wheeled car, Chechoslovakia, 1950-1971):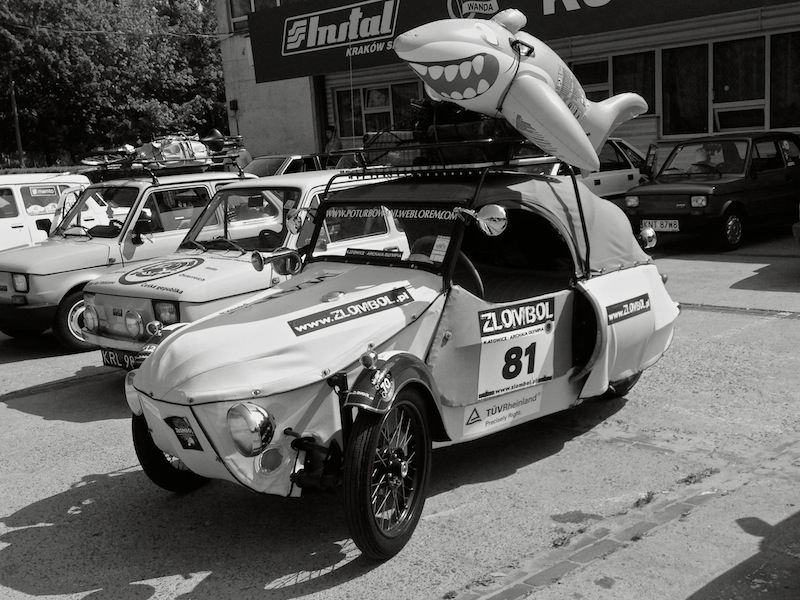 FSO Warszawa (Poland, 1951-1973):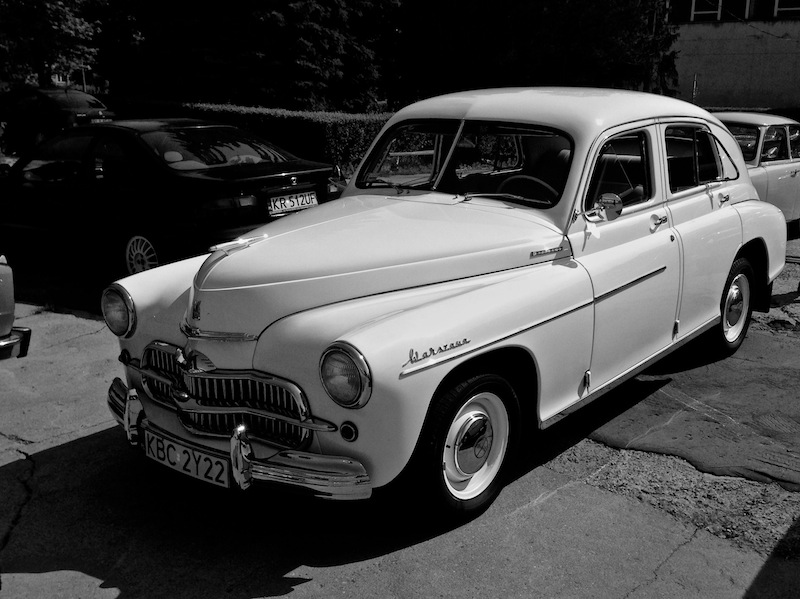 FSM/FSO Syrena (Poland, 1956-1983):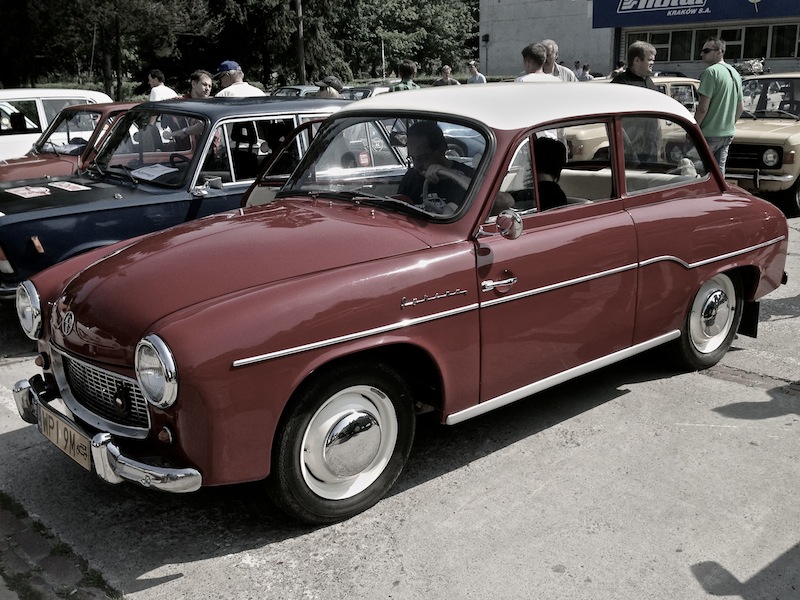 Trabant (East Germany, 1957-1991):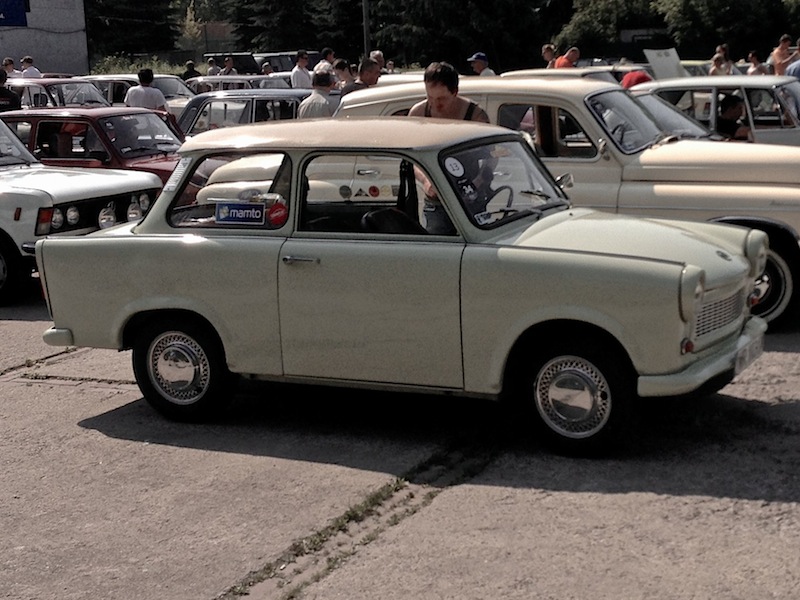 Wartburg 353 (East Germany, 1966-1988):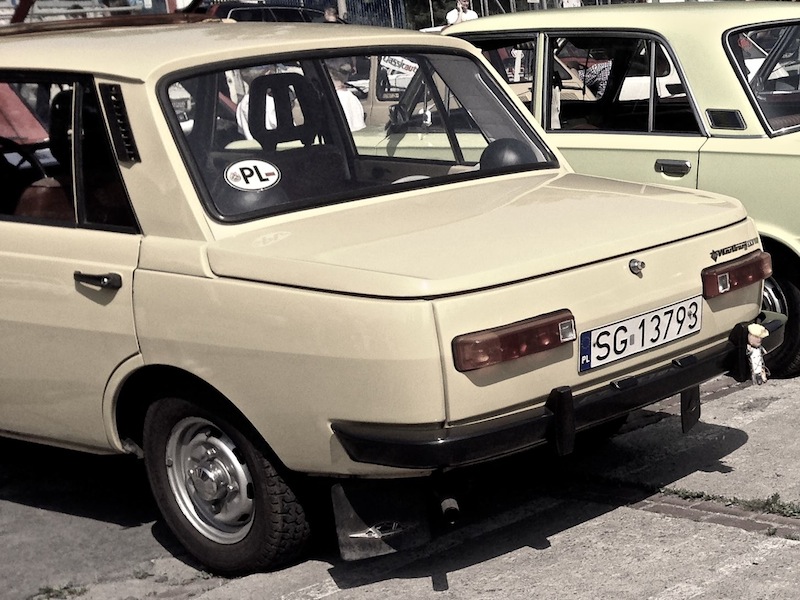 FSO Polski Fiat 125p (Poland, 1967-1991):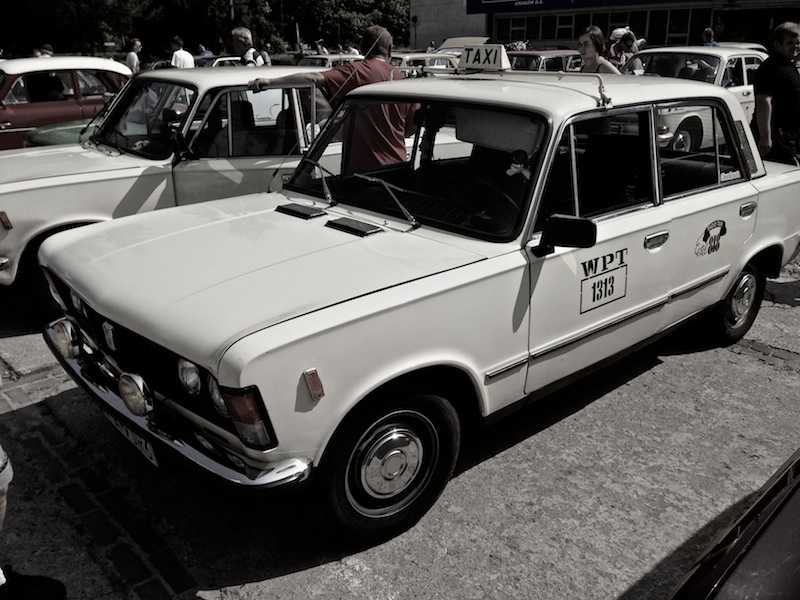 GAZ-24 Wołga (USSR, 1968-1985):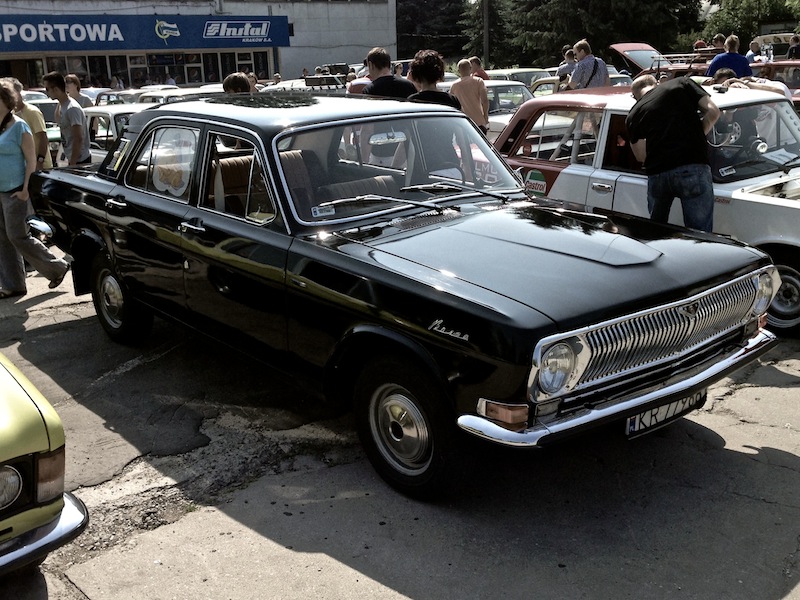 Skoda 100 (Chechoslovakia, 1969-1976):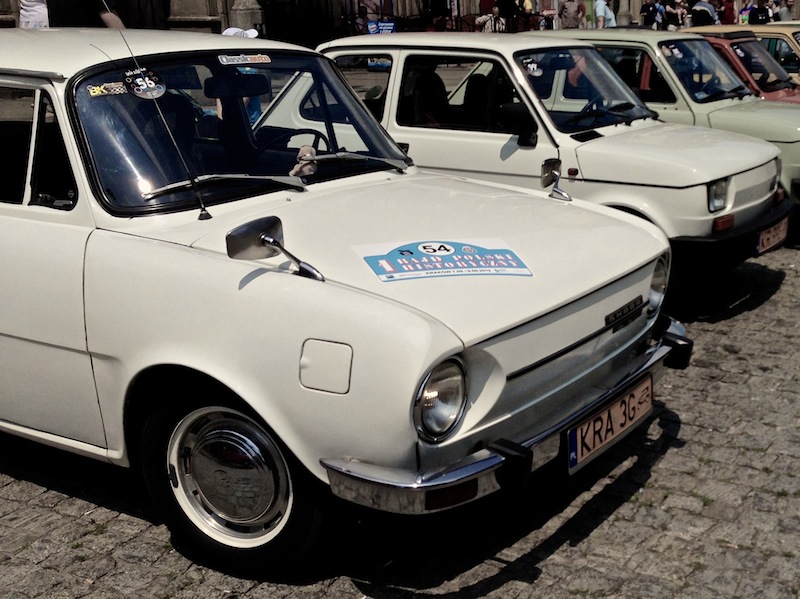 FSM/FSO Polski Fiat 127p (1973-1975):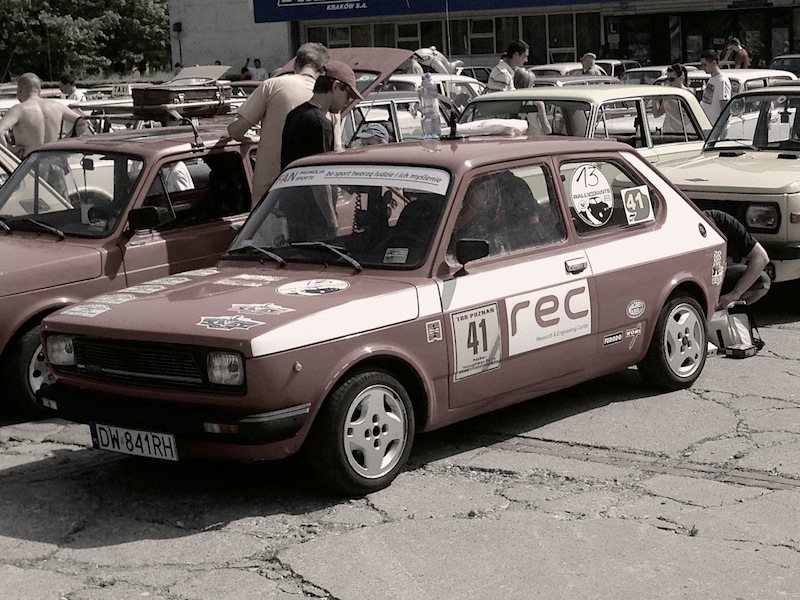 FSM Polski Fiat 126p (Poland, 1973-2000):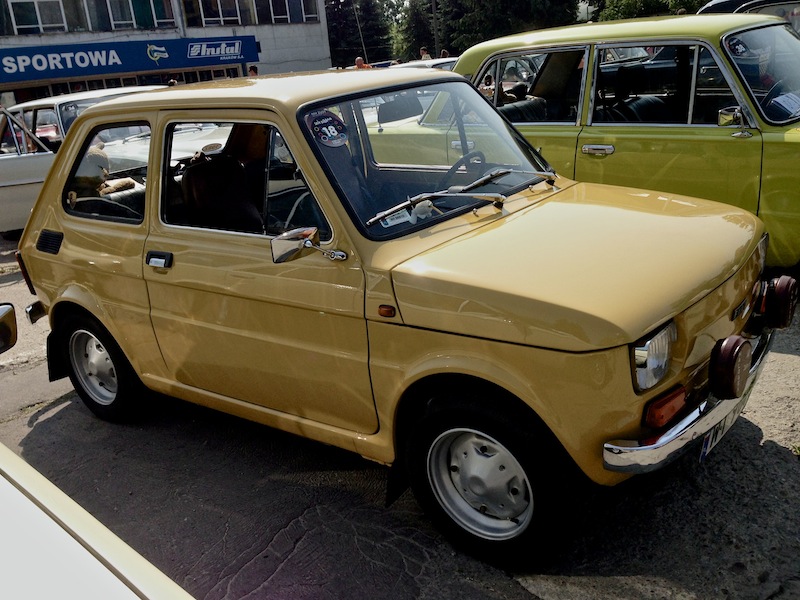 Skoda 105 (Czechoslovakia, 1976-1990):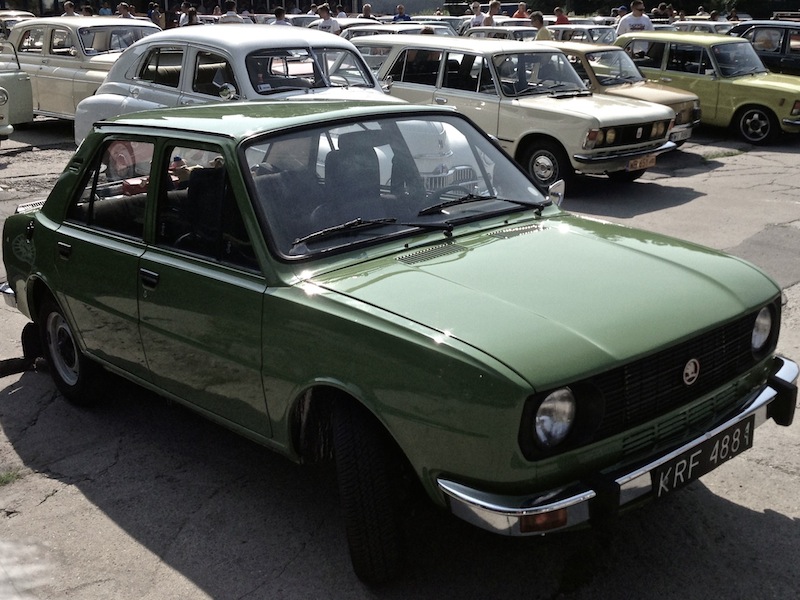 FSO Polonez (Poland, 1978-2002):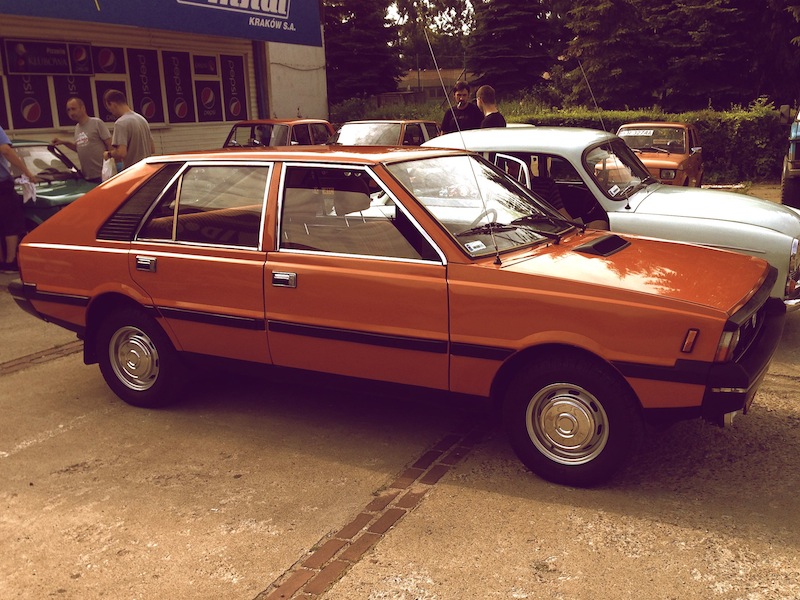 Maybe those cars bodies are old, but their souls definitely aren't:
And here is Citizens Militia siren: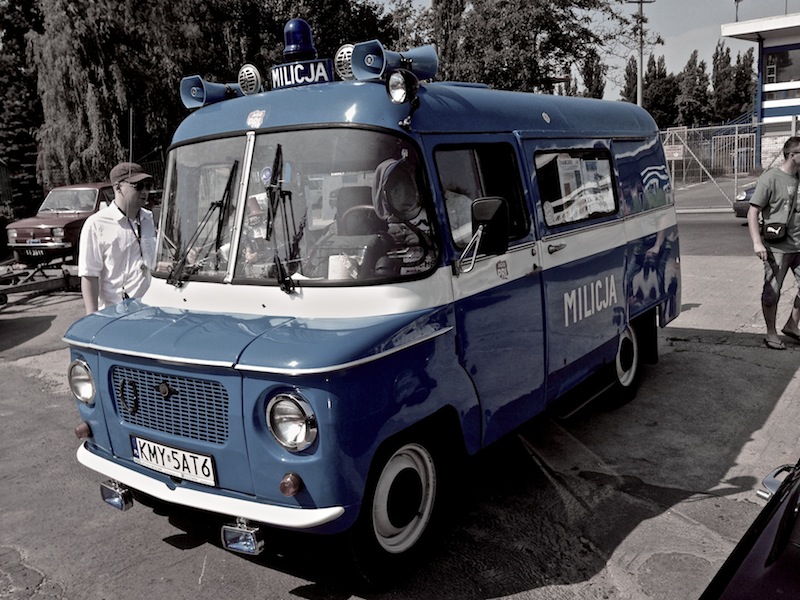 And some speeches from that era, re-amped on it's PA. Reality is always much more complex and interesting than processing with any plugin.
And some close miced exhausts, of FSO Syrena (as owners told me, there aren't two of them sounding the same):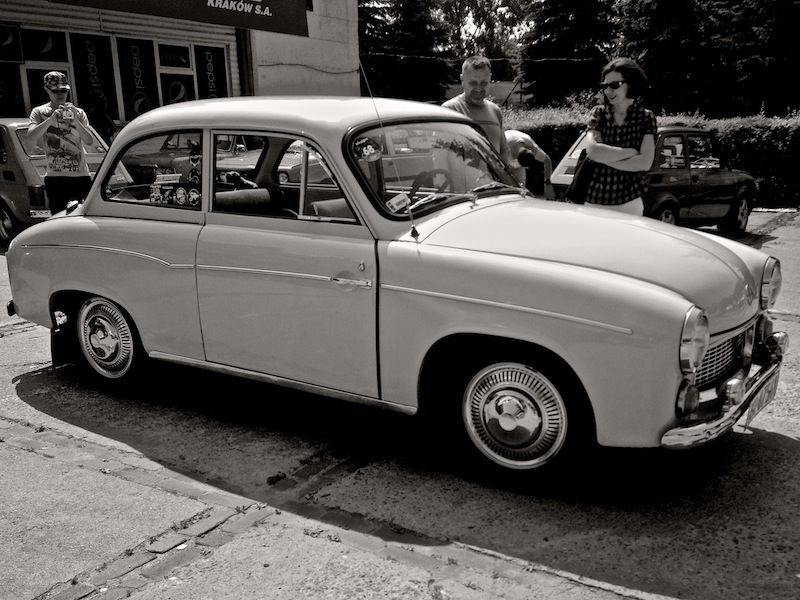 And Zastava (Yugoslavia/Poland, 1973-1983):
After long and hot hours running around cars, we took a ride in a vintage bus – Jelcz 021 (Poland, 1967-1979). It was loud yet everyone were very happy, some of us recalled early childhood: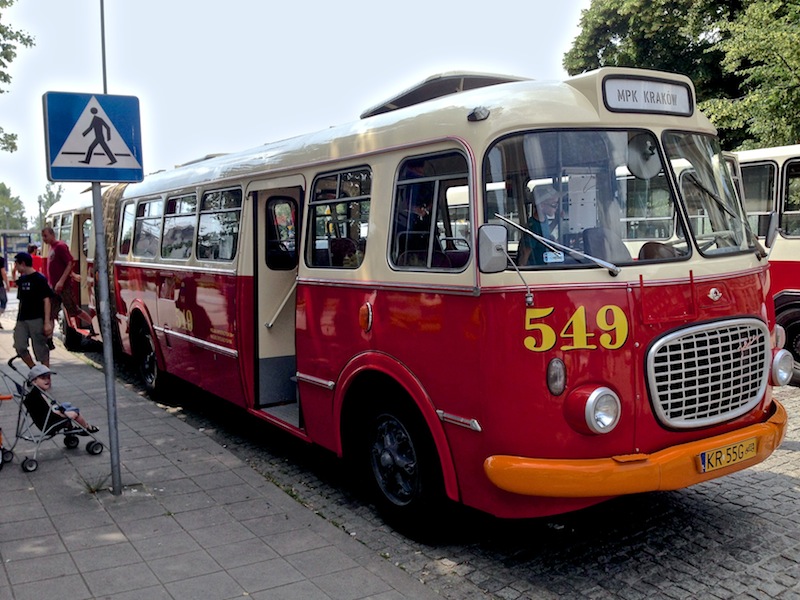 On the event, I met many very open and nice people, willing to help and share their passion.
Great experience and I think just the beginning of my collecting sounds of vintage cars.
[recorded with: Neumann KMR 81 + KM120 MS set | Sound Devices 702]